Hyperinflationary Hell: Lebanese Central Bank Devalues 'Lira' By 90%
Cash is now king in Lebanon, where a three-year economic meltdown has led the country's once-lauded financial sector to atrophy and turned the country into a Venezuelan-esque hyperinflationary hell. The country has been hit hard by events over the past few years, starting with COVID.
In August 2020, the city of Beiruit was practically destroyed by a massive blast which killed at least 200 people and triggered as much as $15 billion in damage…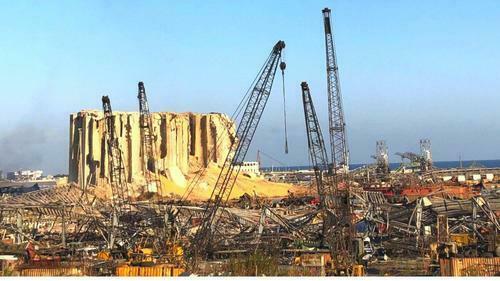 In March 2021, violent protests erupted across Lebanon as the currency collapse accelerated and with it the economy and people's living standards.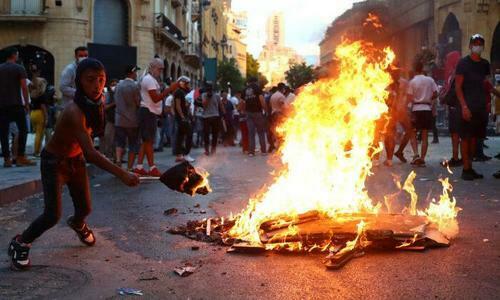 And most recently, In December 2022, the Lebanese parliament failed for the eighth consecutive time to elect a new president, as a majority of lawmakers opposed the options laid on the table.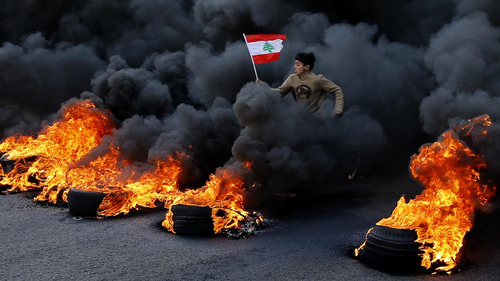 The prolonged power vacuum only exacerbates the situation, as Beirut is currently unable to enact sweeping reforms demanded by international lenders as a condition for releasing billions of dollars in loans.
All of which has sent the 'parallel' FX rate to a stunning 60,000/USD (compared to the official Pound – often nicknamed 'Lira' – rate of 1500/USD)…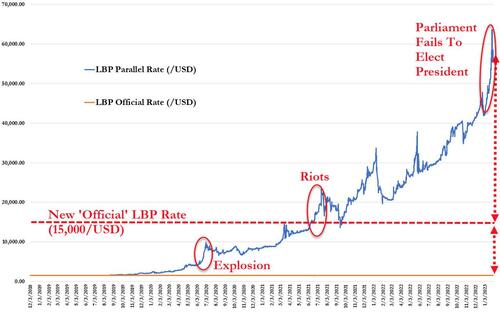 As Reuters reports, Zombie banks have frozen depositors out of tens of billions of dollars in their accounts, halting basic services and even prompting some customers to hold up tellers at gunpoint to access their money.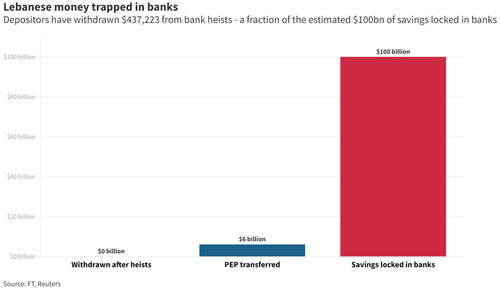 Not a week goes by without Lebanese depositors storming their own banks in a desperate attempt to access savings frozen after the country's economy collapsed.

Banks began imposing draconian limits on withdrawals and transfers in 2019, leaving depositors able to access only a fraction of their savings in dollars and Lebanese pounds.
and heists…
The National has recorded 27 depositor bank "heists" since the start of the year, including armed and unarmed hold-ups and sit-ins.

Former director-general of the Ministry of Finance Alain Bifani estimated that $6 billion was "smuggled" by bankers outside Lebanon for the political and economic elites while they were blocking transfers abroad for ordinary people.

"These forced withdrawals — we do not call them heists, because this would imply that these depositors are stealing other people's money — are a solution of last-resort after the exhaustion of all possible ways for depositors to recover their money," said lawyer Fouad Debs, co-founder of Lebanese Depositors Union.
People and businesses now operate almost exclusively in cash.
The local currency in circulation ballooned 12-fold between Sept. 2019 and Nov. 2022, according to banking documents seen by Reuters.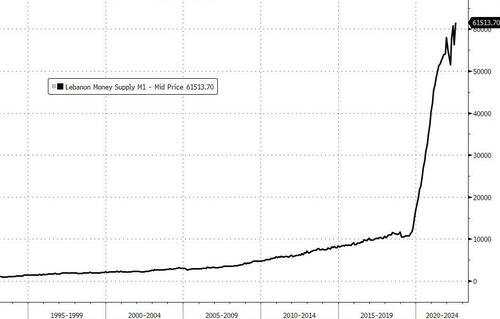 With more bank notes in circulation, crime has risen. Elie Anatian, CEO of security firm Salvado, said yearly sales of safes had grown steadily, with a 15% increase in 2022.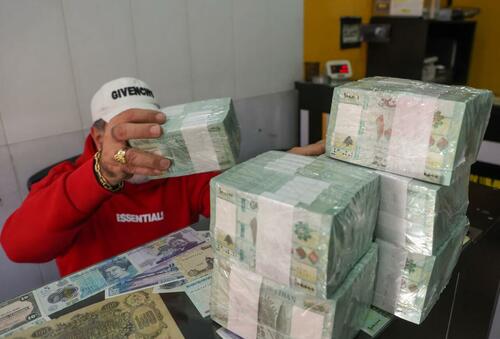 And that has seemingly forced officials' hands as Reuters reports that Lebanon will adopt a new official exchange rate of 15,000 pounds per U.S. dollar on Feb. 1, central bank governor Riad Salameh said, marking a 90% devaluation from its current official rate that has remained unchanged for 25 years.
The shift from the old rate of 1,507 to 15,000 is still far off the parallel market rate of around 60,000.
Salameh said the change to 15,000 was a step towards unifying multiple exchange rates, in line with a draft agreement Lebanon reached with the International Monetary Fund last year that set out conditions to unlock a $3 billion bailout.
Nassib Ghobril, chief economist at Lebanon's Byblos Bank, said the pound's continuing decline meant the cash economy was now also dollarised, "with dollars accounting for approximately 70-80% of operations".

"The transformation to a cash economy means the collapse of the economy," said Mohammad Chamseddine, an economic expert at Lebanese research group Information International.
The IMF deal is widely seen as the only way for Lebanon to begin restoring confidence in its financial system and recover from the collapse.
However, as we previously noted, there have also been fights in supermarkets as people try to buy bread, sugar, oil, and other goods before they run out, with inflation 400 percent, the report said.
Murder rates and other crimes are also rapidly rising.
The economic collapse could reduce the country into a failed state, experts have warned.
"Not only do we have an absence of government and a political vacuum, but we're going to have a severe problem with the function of the state of Lebanon," Lebanese American University political scientist Imad Salamey told The Wall Street Journal. "We are heading toward the unknown."