Tesla To Announce New $3.5 Billion Production Facility For Semis In Nevada
If there's a demand problem, Tesla certainly isn't acting like it.
Just days after the company slashed prices on its models in both the U.S. and China, it is now being reported that Tesla is seeking to open yet another production facility – this one slated to be in northern Nevada.
The planned $3.5 billion plant is going to be for Tesla Semi production, according to Inside EVs. It had previously been assumed that production of the Tesla semi would take place at the company's Giga Texas plant. Early manufacturing "began in late 2022 at a private site near its Gigafactory Nevada facility," the report says.
Nevada Governor Joe Lombardo stated in a State of the State address on January 23 that Tesla is planning to invest $3.5 billion in the state and could be making a formal announcement as early as today, January 24.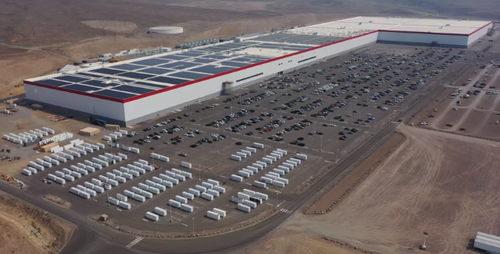 "Whether it's closing the lithium loop, unlocking innovation and investment in logistics, entertainment, science and technology, or embracing entrepreneurship, the message is, that Nevada is ready to partner," he said.
He continued: "Case in point… I am looking forward to joining Elon Musk and the team at Tesla tomorrow when they unveil plans to build a brand new $3.5 Billion-dollar advanced manufacturing facility in northern Nevada for the company's all-electric semi-trucks."
The new facility will add to the company's presence in the state, where it already has its Gigafactory Nevada, 24 miles east of Reno.